Eldridge DuFauchard - San Diego, CA
See his YouTube testimonial: here
I battled social shyness for years and nothing I did, from therapy to medication, helped much. I was resigned to living life in the shadows when I discovered RAMP. I am now able to step out with confidence and accomplish the goals I had only been able to dream about before. RAMP has completely transformed my life. It is one of the most amazing things I have ever experienced.


DeeAnn Whetstone - Taylorsville, UT
RAMP is amazing! I attended a group session in April 2010 where Sherry facilitated two 10-minute exercises of RAMP. One exercise addressed call reluctance for the whole group. In the second exercise, we were able to choose an issue we had that was holding us back from success. I chose to face my fear of talking to people about my direct marketing business. That very day I realized I had no resistance to making phone calls and talking to people. I thought that was pretty amazing. Then over the next few months I realized I had overcome a lot fears that I had, some that I didn't even realize I had! My fear of water, fear of heights, fear of being alone, fear of entering vacant homes--so many "small" things that have really made a BIG difference in my life. I feel more confident and self-assured and I owe this to RAMP--thank you, Sherry!


Bruce Chodosh - Plano, TX

I have done several RAMP sessions and have found them highly effective in removing unconscious blocks. I have been organizational challenged all my life and with RAMP I was able to find the cause of my resistance and let it go. Also, when my favorite dog, Champ, died recently I went into a cycle of deep grief. Sherry with her RAMP process showed me that the qualities I admired so much in my dog and missed so much were in fact what I possessed in myself. This very impactful process has helped me deal with my loss in an entirely different manner.
Joe Murphy - Dallas, TX
I have experienced RAMP several times and each time has been a significant step. Not only am I at peace with my father, I feel connected and appreciative of his love for me. Just as significant, I have gained trust in myself. Words cannot express the value and joy this has brought to my life.

Jill Pickett - Houston, TX
I have done the RAMP several times with Sherry and successfully cleared up several different issues and I have recommended RAMP over the years to several clients. Those who chose to do it have become grateful devotees of Sherry and the healing powers of RAMP.

Marc Schwartz - Dallas, TX

I have always sought how to do things FASTER, BETTER, & EASIER. To that end, I've searched for and experienced multiple methodologies; therapies and mental/emotional processes that I thought could help me move through my own personal blocks and barriers. Unfortunately for me, most took days, weeks, months and years, which I just did not desire to do.
When I experienced both RAMP, I knew this was the Holy Grail. To be able to reach the base of my own subconscious and explode out the old-line beliefs that have kept me stuck for years and do so in hours or minutes was a Godsend. To my way of thinking Sherry's RAMP technology is one of the most important therapeutic discoveries of recent times. I sincerely believe this.

Joe Sweeney - Lincoln, NE
RAMP has been invaluable in my coaching practice. It has been very instrumental in helping me help my clients to remove blocks that have been present for many years and allowed them to experience breakthroughs that they have not been able to experience on their own. It not only removes blocks but permanently removes them. I love this technique and plan on making it an integral and important part of my coaching practice because it is so effective.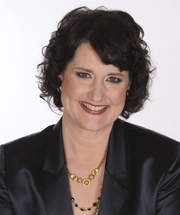 Linda Swindling - Dallas, TX
The RAMP program gave me the ability to step into my own power and serve the purpose I was intended to do.

Judy Meno - Detroit, MI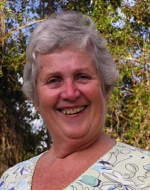 I feel I am a very successful person having spent over 45 years working in healthcare and holding many positions. Once retiring from that arena and going into my own business I found that issues that were once taken care of by being an employee showed up. After going to the class in Dallas, I had the opportunity of experiencing Dr. Buffington's methods to address some of those issues which allowed me to move ahead with much more confidence than before the class. I was able to develop greater self worth, self-confidence and eliminate the fear of rejection. All of which were holding me back from moving forward in my business. I now know that I have the ability to "go for it" and move quicker toward my goals and not wait for the perfect time. I will continue to use this amazing process as other issues come to the surface.


Scott Espy - Plano, TX
When I lost my wife, it was a very sad time for me. My life changed dramatically, and nothing seemed to have value anymore without her. Sherry offered me the opportunity to go through the RAMP process to reduce the pain of the loss. After an hour and a half session, Sherry had helped me reprogram my subconscious to associate a more happy memory of my wife and our time together as opposed to focusing just on the loss. It drastically helped my recovery back to a "new normal" life to start over. I am forever grateful to Sherry for helping me through one of the most difficult periods in my life.

Jeannie Anderson - Sweetwater, Tennessee
I was first introduced to RAMP, I was dealing with issues that were so deeply rooted that I was not even sure when or where they began but felt as though they were having a direct effect on my present life. What I discovered through this session was beyond anything I would have expected. Not only did it uncover what the issues were but it allowed me to directly deal with them in a safe, comfortable, and calm setting. Since the day of my session I no longer struggle with those insecurities and have been able to face challenges in a whole different light and state of mind. Once again, Dr. Buffington has brought a tool to us that transforms lives and lets us live true to who we were born to be!
Pam Murphy - Dallas, TX
The RAMP process has been a wonderful tool for gaining more clarity around my passion and my purpose, and has helped me resolve issues I have had since I was a child. This process has freed me from feelings of inadequacy, guilt, and rejection--just to name a few. I highly recommend RAMP for those looking to break through those blocks that hinder one from accomplishing all that one can be.


Kim Mittelstadt - San Antonio, TX
RAMP has helped not only me but my entire family. I felt for so many years that I was stuck on '3 to get ready' and couldn't get myself to take the leap of faith and make things happen in my business and personal life. I always knew as an image consultant sometimes people needed help on the outside to feel good on the inside while others needed to start within; I was no exception. Through RAMP, I was able to move forward and have closure from past experiences allowing me to finally take that leap of faith and move forward. I know longer feel the thought barriers in my thinking that once held me back and the weight of my past is gone. I have given myself permission from my head (what I know to be true) to my heart (reality of what is) and truly love what I am doing with my personal and business life.
To go one step further, my daughter had trichotillomania, which is a hair pulling disorder. During the middle of 4th grade, I had to take her out of school and home school her. She had bald spots all over her head, no eyelashes and half her brows were missing. As a parent I was at a complete loss, how do you help your child with a disorder that is sub-conscious? I flew my daughter up to Dallas to meet with Sherry and go through RAMP with her after having gone through it myself. Within a few sessions she was on her way to recovery, something I was told after reading many books on trich was rarely accomplished. My daughter no longer pulls and has beautiful long red hair. Any parent or person who has ever had or known someone who has trich understands the suffering that goes into this disorder. As a supporter we are helpless and as a puller it can be humiliating. I am so incredibly grateful that RAMP exists in the world and in our lives.


E. C. Hurst, TX

For over 15 years I'd been in search of new ways to clear the blocks that kept me from creating what I wanted in life. I was spending over 2 hours a day "working" on myself. I knew there had to be a better, faster way for me to clear these blocks and that's when I found Dr. Buffington. I did one RAMP session and felt like the real ME emerged! I felt a new sense of freedom and power that I'd never experienced before. Since then I've decided to pursue a career I only thought of as a hobby before, I've lost all cravings for junk food and sleep better than ever. It's amazing what 1 RAMP session did for me, I can't even express the impact it has had on my life.